Electronics News
Inspecting PCBs in 3D Reduces Defects and Cost
By Brandon Martinelli and Sabrina Beck, Altek Electronics
April 6th, 2017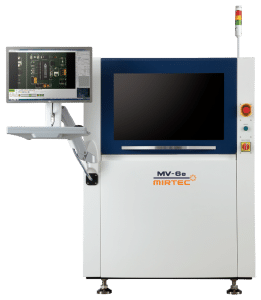 Imagine if you viewed the world in two dimensions rather than three. You'd struggle to climb stairs, drive a car, or even just fill a water glass. Compared to a 3D view, your 2D view would certainly cause you to make more mis-calculations,  suffer more accidents, and experience more errors. This is our simple way of trying to explain why Altek Electronics now uses a 3D optical inspection machine. Our new Mirtec MV-6 Omni 3D AOI brings PCB inspections to a much higher level—reducing defects, saving time, and keeping customer costs down.
The new 3D AOI uses a simple yet extremely effective and repeatable technology called Multi-Frequency Quad Moiré lighting (Figure 1). The lighting measures all the components on the PCB. It works by projecting a line pattern at a given angle then shifting and varying the pattern's frequency for a total of 8 different unique patterns (Figure 2).  The result is a total of 32 images for the 3D computation as well as an additional 7 images with standard 2D imaging from the main camera.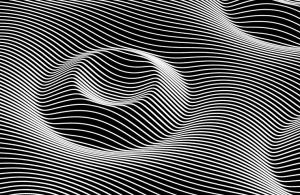 Figure 1 moiré pattern on a curved surface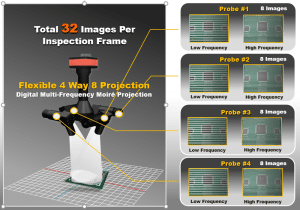 Figure 2 Multi-Frequency Moiré Projectors
Winning Praise and Awards
Altek is already finding significant improvements in PCB inspection accuracy, thoroughness, and efficiency. And it's not just us singing the praises of this new technology. The machine is winning praise and awards. At the 2016 IPC APEX EXPO in Shanghai, the Mirtec machine won the New Product Introduction Award in the Test & Inspection – AOI category.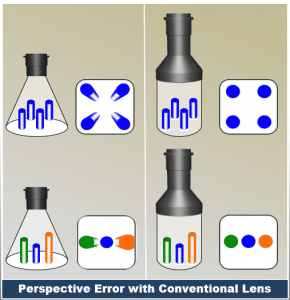 Figure 3 Conventional lens (left), Telecentric lens (right)
Eliminating Perspective Errors
Here's how the machine captures line patterns. The 3D AOI uses a downward looking 15 Mega Pixel camera with a 15µm resolution. Used in combination with a telecentric lens, images are presented in an orthographic view (Figure 3) for better inspection capability with less false calls. (Customer translation: less rejects, less time installing faulty PCBs, greater work efficiency.)
The primary advantage of the 3D AOI over your traditional 2D AOI is its ability to give a true measurement of components. With these measurements, Altek  can establish criteria (tolerances) for the length, width, height, coplanarity, lead height as well as solder filet height, angles and volume. We're talking about inspecting an ever-increasing number of variables, reducing the chance of escapes.
Measuring By Criteria, Not Comparison
With our 3D AOI we're measuring  all the features on the component and comparing each feature to the criterion in the machine's database. So PCB inspections by 3D machines use measurements, rather than comparing 2D images, like most 2D machines do.  And there's more! With 3D AOI we can measure capacitor placement position (X, Y and theta), height, and even coplanarity to the board's surface. We can still inspect for the color of the component because there's a 2D camera, but by giving less weight to the color, we're reducing false calls.
Here's the bottom line. With this latest 3D AOI technology,  Altek Electronics has increased the quality of  automated inspections of the PCBs' surface mount technologies.  The improved coverage, capability, and throughput will save our customers time and money.
The Wizard of Oz
You may remember the classic 1939 movie, The Wizard of Oz. It's a black and white movie until our hero, Dorothy, opens the door to the her house that's been blown far and away to another world filled with rich, vibrant, exciting colors. Ladies and gentlemen, we've landed in an exciting new world of higher quality PCB inspection.
This is just a snippet of information about the Mirtec MV-6 Omni 3D AOI. Please give us a call (860.482.7626) if you'd like to know more.
End article
______________________________________________________________
Altek is pleased to announce the following staffing changes for 2017:
David Altschuler was recently promoted to the position of CEO and will be leading many initiatives to maintain our strength in LEAN, quality and on-time delivery. David started his career at Altek in 1992 and has held several key positions including leading administration, IT, materials, and customer service. In 2003 David was promoted to the position of Vice President of Finance and Administration. David played a key role in facilitating the company's move to our current location, and he's been managing one of our largest customers for nearly two decades.
To fill the position made available by David's promotion, Kevin Bair was selected as Altek's new Director of Finance & Administration. With extensive experience in electronics manufacturing and finance, Kevin comes to Altek from Winchester Electronics where his managerial role focused on finance, accounting, and production support in several locations around the world.
We are excited to introduce Ravi Kailan as Altek's new Operations Manager who is responsible for all activities related to manufacturing. Ravi, a six-sigma black belt, joins Altek with a strong background in operational management, most recently from a senior operations role at DRS Consolidated Controls.
Together Altek's management team and our employees and will work hard to maintain the trust we've established with our customers and continue to make a positive impact in 2017.